Vehicles bring much convenient to human life, but there often accompanied by many problems, from production to vehicle entry and exit management.In the concept of solving problems and make life easier, ZBTECH provide different vehicle rfid tags.
Windshield RFID Tag UHF Label
Materials:polyester and paper
Affixing Methods: Pressure-sensitive adhesive
Environment: Mild and moderate. Resists moderate solvents
and caustics/acids
ISO 18000-6C/6B Passive UHF PET Windshield Tag.
it' Anti-dismantle, Specially designed for car use.
Size is: 110*45mm or customized
Only tag within active region will be read, this avoids the reader from incorrectly reading the tag in the car behind,as this causes anti passback problem.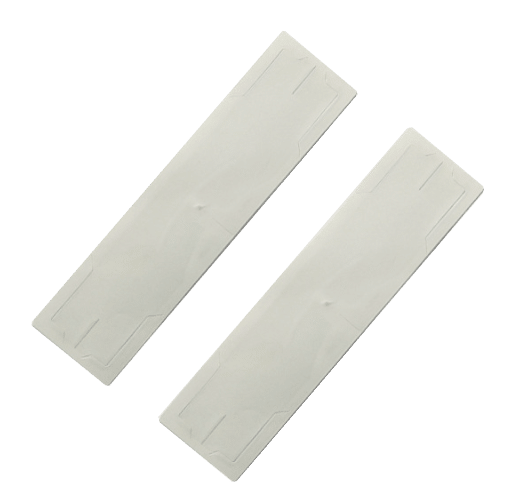 RFID tag on car windshield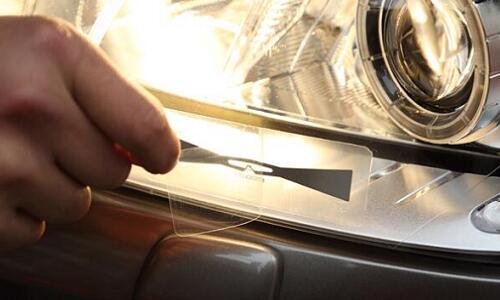 Problems:
1, Must build an expensive and unnessary awning.
2, Hands will still get wet during heavy rain as awning are not very effective.
3, High potential for robber to grab your hands during flashing access cards.
4, Long car queue during peak hours.
Benefits:
1, Enjoy the convenient of handsfree- no need fully stop to flash card.
2, No more getting hand wet during rainy days or expose to robbery threat when winding down windows to parking card.
3, Reduce congestion of long car queue during peak hours.
4, Add premium prestige reputation to your residential or commercial building.
Get RFID windshield tag price now!
Uses Alien H3、Impinj Monza 4 or as your required chip
Frequency: 860~960MHZ
Non-contact reading, reading distance:1-5m, you do not need touch the tag.
Before– Bar code
Requires Line-of-Site & correct orientation
Easily obscured by dirt & scratched or damaged
Contents cannot be modified, one-time use
Scan label one by one
Now– RFID
Does not require Line-of-Site & orientation
Not affected by dirt & scratches
Can modify data stored in tag, multi-time use
Multiple-read tags at once
UHF RFID Enabled Solutions–Tire Management
Each RFID Tag provides an unique number which can be associated with useful information such as manufacturers, production date and expiry date. RFID system can capture the RFID tag information automatically, and since each ID is unique, the history can be used for preventive maintenance or tire replacement plan.
The RFID Solution on Tire management can automatically visualize and keep track on the flow of tyres, moving in/out of the re-treading factory.The whole history of the tires can be linked with the vehicle ID and even which side it is being mounted onto.
The Benefits of RFID Tire Tag:
Better management for tire tracking
Cost reduction
Quality & safety
Environmental
Life cycle management of tyres
"Real" data acquisition
Electonic "Best Practise"
Common tools and process
Accurate data, captured once, multipe uses
No paper, no manual errors
Inspection & service at the vehicle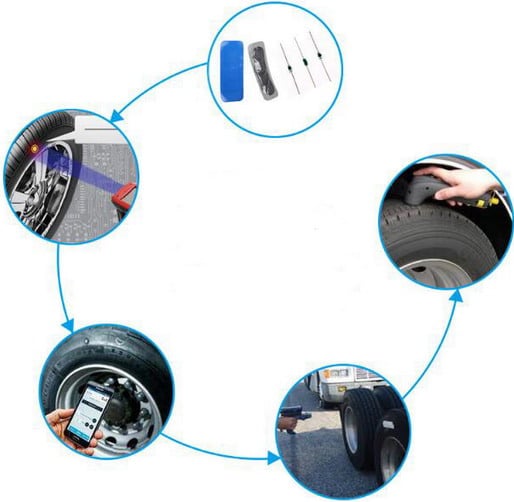 available from 8:30 – 18:00
Email Catherine@zbtechsz.com