RFID Blocking Card
Operating theory:
RFID High Frequency blocked Card means RFID signal blocked ,since our HF frequecny have much more wider ,we can block the frequency from 10Mhz to 20Mhz ,our FRID blocked cards can be read in priority when people want to steal your RFID cards' information ,then your cards are out of being reading.
Product Datasheet :
Size:85.5*54mm
Thickness:1.5mm+-0.05mm
Blocking distance:inside 10mm(depend on working condition)
Customize printing ,number printing.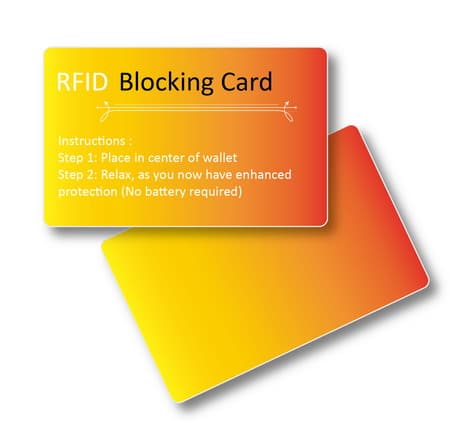 Using method:
Put RFID blocking card together with your smart cards, e-bank card and passport,and the signal of your cards will be blocked, the Criminals can not steal your information whatever reader they use.
Paypass is a convenient way to pay for small amount without your signature. However, in the resent years, people found a strange thing, they often receive information of money lost without consumption. They feel surprised why credit cards did not leave but money has gone?
Your money has been stolen with a scanner or reader. Simply go looking for someone to unwittingly pay for an item your signature isn't required. They simply scan your card from your wallet in your pocket or purse, the purchase is complete, then move on next person. The theft take your money without using their hands, just tap and go.
RFID Blocking Card has a function to disturb or block RFID signals. It effectively prevents unwanted payments made by RFID scanners and readers to keeps user's financial and personal information safely. Therefore, protect your valuable credit information from identity theft and electronic pick-pocketing with RFID Blocking Cards.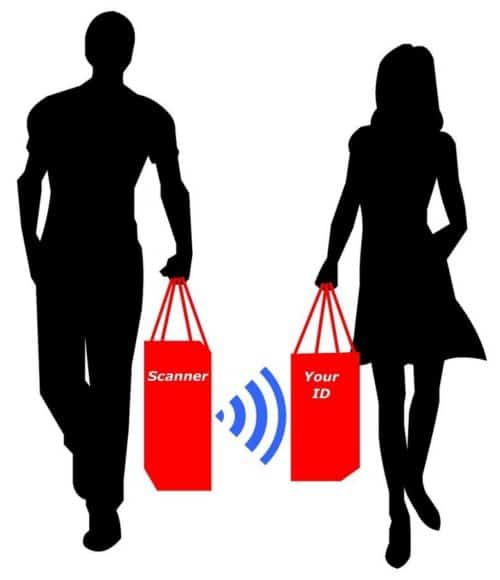 available from 8:30 – 18:00
Email Catherine@zbtechsz.com