Waterproof: Take your e-wallet in pool
Quakeproof: Take your e-ticket play in the amusement
Soft, smooth, flexible, never hurt you & your baby
Different color, size, chips to meet your requirements.
Ink jet printing, screen printing, laser number
All those rfid-enabled wristbands suitable for events, festivals, water park, amusement, one of them must fit for your project.
With RFID wristband solutions you can know clearly:
* When attendees and visitors are coming in and leaving
* When and how people move around and which part is more welcome by your clients
* Where you may need to put more resources and ads to promote
* Whom you should introduce more information to attract them
* What types of interactions are taking place for the customer service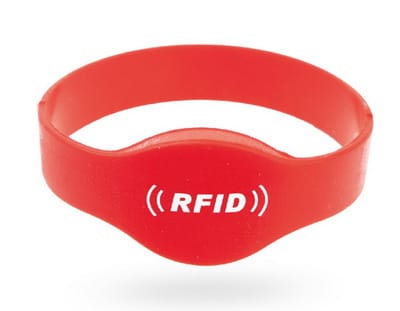 Do you know all those RFID Wristbands have stories, each story is about the success of their own boss
Water park RFID-enabled wristband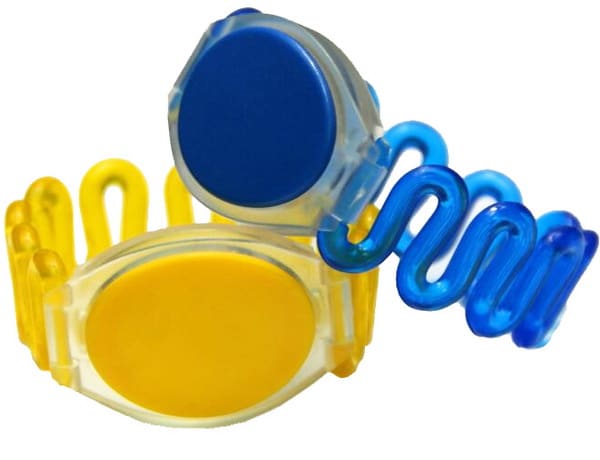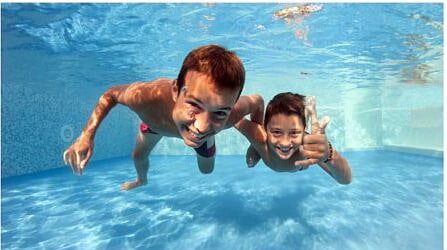 Water park rfid-enabled wristband gives you a special experience
This is a kind of key & ticket can be dipped in water
Some clients ever complian to us, their RFID wristbands once put into the water, some can not workable, visitors can not pass the gate, can not open the storage, can not do their comsuption, they cost too much, but gave their visitors very bad experience.
Our technicist tested many times find out such solution:
–Seal the chip in high temperature resistance PPS materal, waterproof, even you take it to the spa, never be hurt, do not worry about unlocking the storage with the right key.
This Water Park rfid chip wristband is one size fits all
Can you predict how many children and adults come to the water park every day? how do you plan to purchase the quantity of each size for different person? I know you have no idea. Coming some adults but only have water park rfid wristband for children size, how will you deal with it? headache?
We can not but introduce this type for you:
–No matter you are adult or child, no matter what's the size of your hand, this RFID bracelet suit you with silicone sprint shape
Light Weight, bright-colored, Good Shape
Events RFID Smart Wristband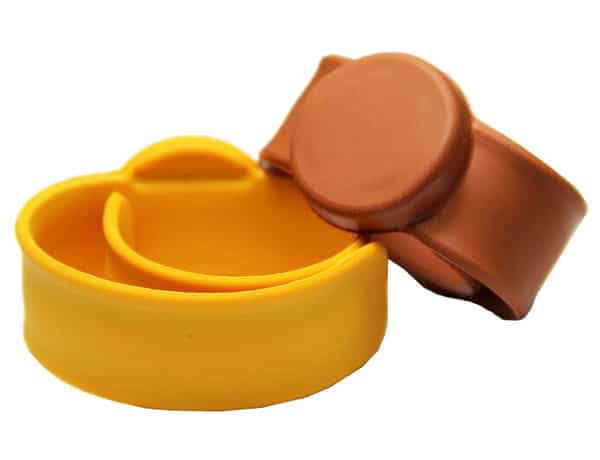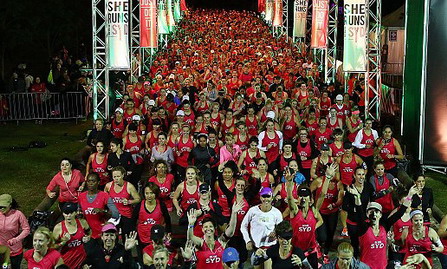 Get fans of everyone by events RFID smart wristband
As you prepared too much to hold an event, you must want the participants to come again next event, so you will show your mobile number, email, wechat to them hope they can connect with you. however, not everyone diligent or even they add it in their phone, they forget late. you have no other ways but waiting, till White hair grows out, they still not contact you. With the next event coming, you have to cost too much to advertising.
At this time, you find that your competitors' advertising fee decresed year by year, but participants more and more. do you know why?
Let's tell you the secret, the key point is the event rfid smart wristband. when people buy the ticket of the event have to regeist, fill with all information you want to get. once they enter the entres, you can get the real time insight, get to know your audience on a whole new level. From the data file by RFID bracelet tracking, you even know their gender, age, contact information. 
If you pay a return visit, how surprise they are. Or you can send a gift to them before next event. can you imagine how about the customerloyalty and increased profit? at the same time, eliminating counterfeit tickets and reused tickets, you can proud to say, Clients interest always come first! You see, you give the participants a vip experience. Do not hesitate now, you will be an idol of your clients.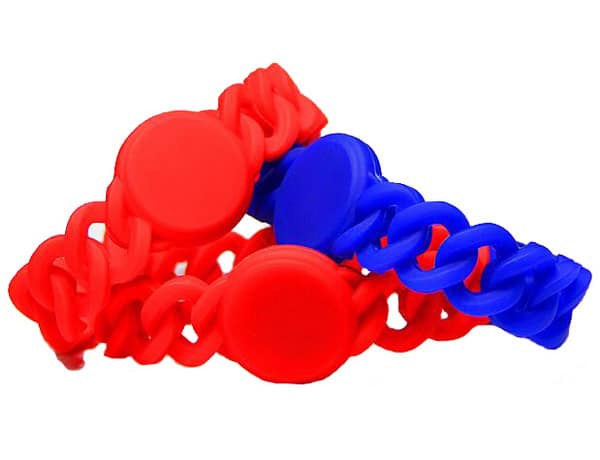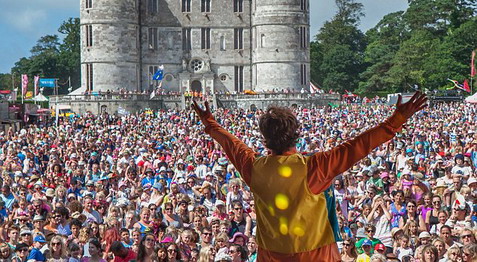 Gourmet festivals RFID Wristband let you taste delicious food without picking wallet
When you travel to another city, there is one thing you must do, taste the local delicious food, or search for a well-known snack. No matter how much it cost, nobody can reject the delicious.
If there is a gourmet festival, will you go?
However, have you ever distressed for such situation? you want to taste different food, in front of each booth, you have to pick out your wallet and pay for it. If your hand full of food, it's non-convenient to pick out the wallet, in so crowded place, you have to take care of your valuables, how could you enjoy the delicious?
Thank goodness, festival RFID wristband help you enjoy the delicious without picking out the wallet. Just recharge in RFID bracelet solution, wave your hand in front of the booth, take the delicious away, so easy. also in this gourmet festival, you can taste all the famous food without travel to every city, it sounds good?
If you are a retailer or the owner of the supermarket. This RFID security bracelet also is workable. It's convenient for your clients purchase from your store without cash, without losing valuable things, without seeing the cash leave their wallet. Your shop will attract more clients, goods will be sold out quicker than before! And this RFID bracelet will not cost you too much but bring much profit to you. Do not hesitate now, just do it!
Adjustable RFID Wristband Access Control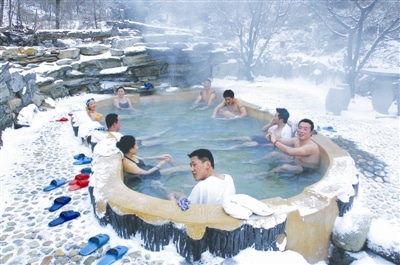 Adjustable rfid security wristband for Spa
More and more people enjoy their life, after finish the work of a day, they would prefer to go some spa or water spa to relax themselves totally. All kinds of essential oil would be a great helper.
In the spa, you have to store all your values, clothes, and the most troblue thing is you have to take care the key to the storage. If the key missing, you would lost all your valuable. When you want to pay for the bill, you have to pick out your wallet. Also during the spa, it's easy hurt yourself with the key with careless. At this time, all your relax plan being complately destory.
Our technicists are so considerate, make such adjustable rfid wristband for access control and security. Once you entre the spa, adjust it on your hand with the most confortable size then relax yourselves totally. Want to buy something? Say goodbye to pick out your wallet, keep the post of lying, waiters will take the  handle hold rfid reader come to your place, you just wave your hand. Congradulation, you earn a point for this consupition. Suprising?
Why this silicone rfid wristband is a good choice for spa? The most basic is waterproof, spa or water spa, out of questions. as we said essential oil is indispensable, if spot on the wristband, no worries, wash it. What's more, disinfect with alcohol make clients more confortable. 
The most important thing is that you do not need take the shape key any more. You can go You can go to any point of consumption in the spa with this security RFID wristband.
 Will you apply such adjustable rfid wristband?
RFID wristband access control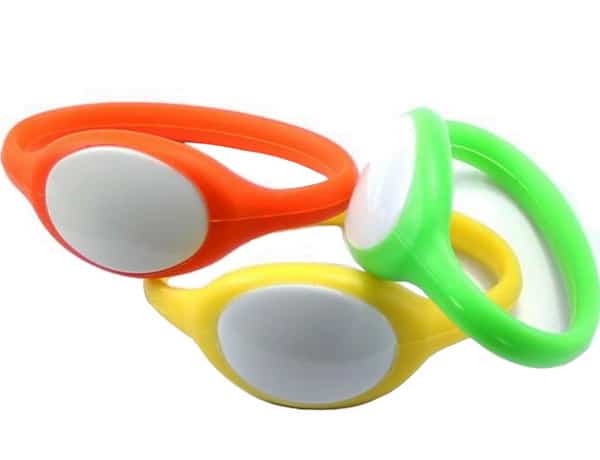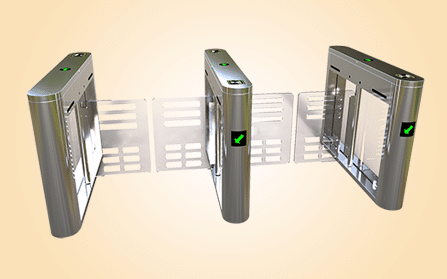 RFID wristband access control
Have you ever take part in the group travel? Every time before you get on the bus, have to double check whether this is the right bus. If you get the wrong one, you can not know it right now.
To give travelers good and relax experience, a traveling company apply Proximity RFID Wristbands. Every traveler will be given an RFID Wristband with the company's logo, once get on the bus, should wave your hand near the RFID reader, only with "bee" like our normal bus card, you can confirm you get on the right bus. If there is no such reader or with "bee, bee, bee, bee…" you have to find another bus at once. Never worry about being taken to some other place together with other group travel especially in holiday, all crowed with people.
On the other hand, all those Proximity RFID Wristband like a moving adverting. Displaying on every place the travelers go, what's more, they must take photos, share with their friends. obviously, your logo also show to their friends.
Have to say, with proximity rfid wristband in traveling is a win-win situation.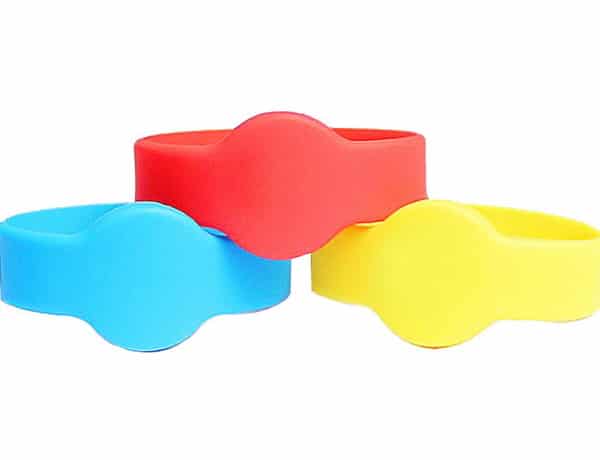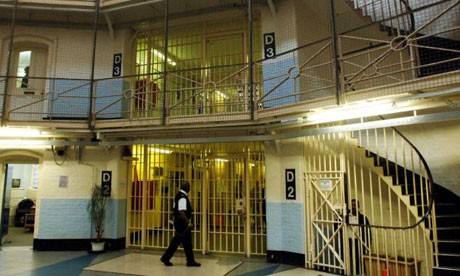 RFID Rubber Wristband solutions
With the complete of management system, RFID Rubber Wristband imported in jail management. Each wristband with a laser number, which is the code of criminal. rfid wristband embodied the RFID chip, storing the information of criminals, name, age, date of birth, type of criminals, and photo. Also controlled the permission places, which can be accessed by this rfid wristband.
At the same time, forbiding misuse of others' rfid wristband, once pass by the reader, the photo displayed, only matched with the person can be allowed to pass. if not match, both of them would be punished by exchange rfid wristband in private.
In the jail, some classes will be arranged for them, like the education of thought, culture & technology, at this time, the Rubber RFID Wristband can be the check tools. Just check the system, where and where are they, everything clear.
Gradually, prisoners are slowly rewired and re-moulded by working in factory, farm, and handwork. All those details would be recorded in the rfid wristband. Then out the form from system, the jail manager can get the details for every criminals. In a large part, rfid rubber wristband improved the management in jail.
RFID Wristband Technology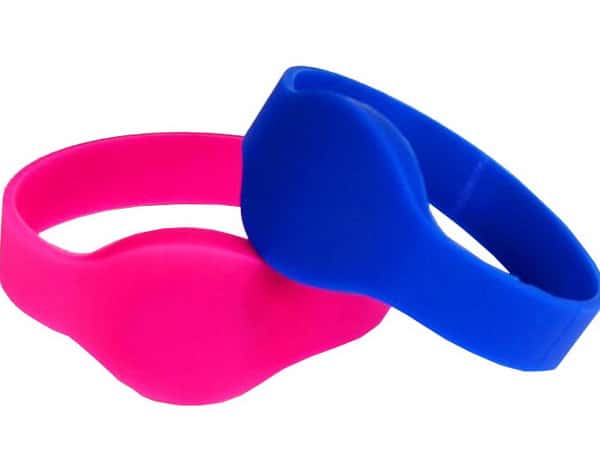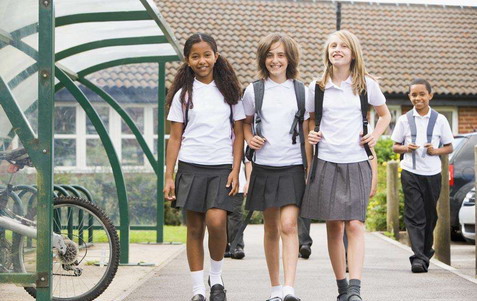 RFID Wristband Technology protect your privacy
Your children's students' card always displaying the name, age, photo and even which classes. However, you do not want all those information to be exposed, it's very dangerous get it by someone who are hatch a sinister plot.
How to balance the management in school and protect the privacy of students is a big issue. After school principal thinking over, determined RFID Wristband technology to help.
Using silicone rfid wristband instead of students' card, not easy losing, soft, comfortable, waterproof. No matter what's kind of weather, it's no influence. The most important is protect students' information from exposing. As for school, can manage students' attendance easily. Students' card close to the body, sometimes, hard to read, disturbed by human body. So that have to scan the card many times or even missing. But now, rfid wristband wear on hand, more convenient, the wristband can be closed to the reader as possible.
Even more, rfid wristband is durable than card, is flexible enough. Not like cards easy to bend and crack.
If your children still use card, please pay more attention or suggest such rfid wristband technology.
Double Frequency RFID Wristband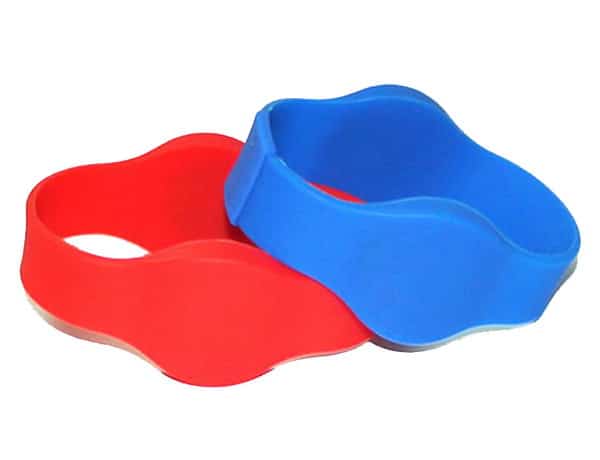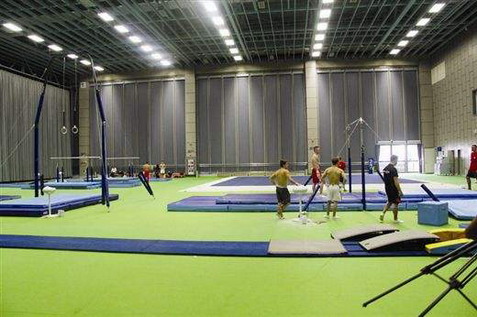 Double Frequency RFID Wristband
sports facility for athletes only permitted person can enter, on one hand is protect facility from damaging by amateur. on the other hand, to make sure athletes not disturbed by others when training. Of cause, this i s a way non-disclosure of technology & skills.
But there is a question, when athletes are training, they should wear uniform clothing, should not take any other valuables, how do they manage their carry-on baggage? Put in the storage box of course, the different is the key to the lock–Double Frequency RFID Wristband. why use double frequency, one is the key to the lock, one is the access key to the sports facility room.
Let's take the example of swimmer, firstly they should change their Uniform, storage their bag, clothes, shoes, ect. Wear the key on the hand, silicone rfid wristband is soft, waterproof, fast to open the lock. When they in front of the door of the pooling, just wave their hand, only the code in the wristband connect to the lock, door opens. What's more, the rfid wristband also can be check in tools, like the athletes' ID card. Wave your hand in front of the reader, your attendance time recorded. If you want make everything more security, you can set as it both two chips connect to the lock, the door can be open. If someone just make a copy of one chip still can not open.
This double frequency rfid wristband give you more safety, more convenient. Do you want to try? Get rfid bracelet price now!
RFID Wristband Waterproof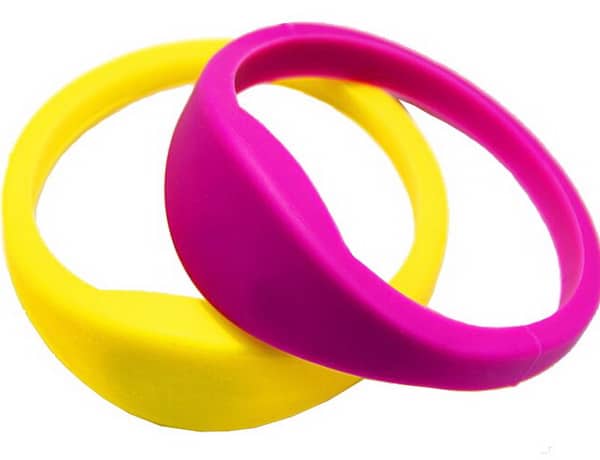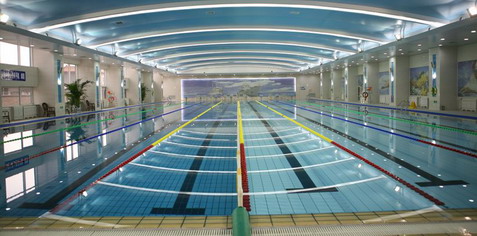 RFID Wristband Waterproof
Indoor swimming pool is a good place for people learn swimming, more and more parents take their children to the indoor swimming pol learning and training when the children were very young. Especially in summer afternoon or evening, the indoor swimming pool is full of person. However, how to control the quantity and give learners a good environment? make an appointment is important.
According to the area of the swimming pool, calculate the saturability, control the total number of permitted person. Such as max 50 person at one time, only 50 pcs waterproof rfid wristband can be distributed, without the rfid wristband can not get access to the pool. In order to save learners' time, everyone before coming should make an appointment about the time and coach. When they scan the wristband, the manager can clearly know the time and coach they appointed, in this way, time and coach arranged properly. Will not waste learners' time by endless waiting.
Really, the waterproof rfid wristband out of the question can be the key to the storage lock.
A little smart rfid wristband to a certain degree helped to control the water quality, improved the learning environment and learners' experience.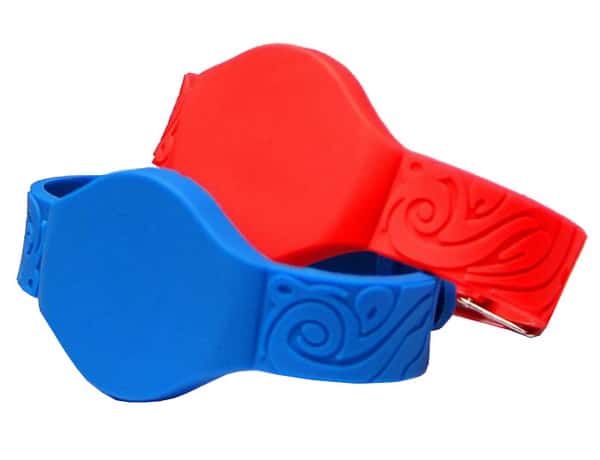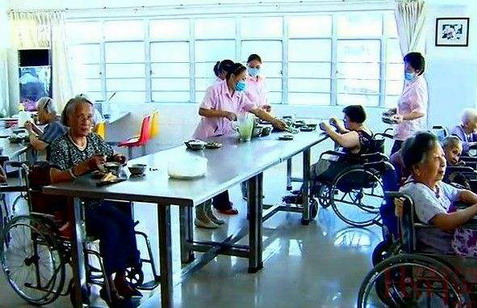 RFID Wristband Tag
Retirement home maybe is a good place for retired person get together, they can talk to each others even without their children's accompany. But there are some aged diseases can not avoid, how to make sure all those old people take medicine or physical therapy at the right time.
There must be distributed everyone an rfid wristband tag, encoded the name, age, and their urgent contact information. According to therapeutic schedule set the right time and measurement of medicine. The system will alarm when the time is coming, so the caregivers take the medicine to the right person, before take the pill, the caregivers should scan the rfid wristband tag to double check the information is the same as the system to avoid take the wrong. On the other hand, reading the contact information in the rfid wristband can inform their family at the first time once there any emergency things. Not like before, have to chek the list to find out the contact information.
An RFID Wristband tag make the old more safety, Safety will be in return for their children confidence,they will have no worry with our hard work. The old can enjoy themselves with their friends in the retirement home.
available from 8:30 – 18:00
Email Catherine@zbtechsz.com