Use RFID Windshield tag instead of your memory
One day I pass the security office, I saw a list of license number which belongs to the industrial park. If not on the list, cars will stop and check in. Did I ask security personnel, how to control that? He said, remember those license number permitted, and stop others.
What a pity, vehicles in this industrial park changed every month, they have to remember more and more numbers. How does a new security personnel remember all license numbers in a short time? That means people can not work there with a bad memory.
Not hard to find that in a lot of situations you still see guards checking authorizations of vehicles and drivers at the perimeter of industrial estates, residential areas and business facilities. This is usually time-consuming. can cause inconsistent credential validation and is labor intensive. In a lot of situations, automatic vehicle identification is not only more convenient but also more secure. Just add a small of an RFID label on the car's windshield.
As guards maybe feel tired to recognize, it is hard to avoid embarrassment. If they let not-allowed vehicles in, security No guarantee.
Why not use RFID windshield tag tracking vehicles?
What's the RFID windshield tag?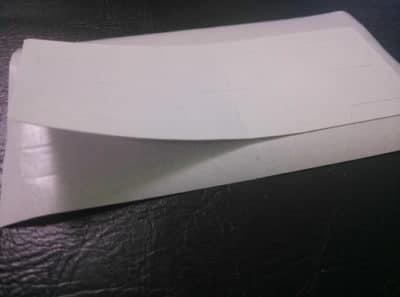 RFID windshield tag is a passive RFID Windshield label. optimized to work on a car windshield glass and suitable for a wide selection of automatic vehicle identification applications, normally use UHF chip.
You see, a UHF reader standing aside the gate, each permitted car stick an RFID windshield label, every ID number related to the vehicles' license number, drivers' name. Only with the RFID tracking tag and number in the system can be in. So no matter you have a good memory or a bad memory, you can work well!
Remember and recorded every car come in and out
In this way, not only know which car coming in and out but also know the date and times. to a certain degree, security guaranteed.
Tracking vehicle with RFID tags also suitable for the regular bus in schools and company. It's a kind of way to check on work attendance for the driver and employees.
On the other hand, vehicles pass in without stop make a green environment. Congestion, queues, and miscommunication can cause delay and have a negative impact on business and the well being of people. We are moving towards an era where 70% of people will be living in the urban territory. Cities and business currently are investing heavily in infrastructure and facilities. to keep all those people and their vehicles moving securely and also reduce end gas as little as possible.
RFID windshield tag is only a simple label, not cost too much, but bring much convenient, it's really deserved. There is no need cost high to hire a good memory guard.
RFID Tags for vehicles' tracking during the manufacturing process
What's kind of RFID tags suitable for the vehicles' manufacturer?
I often received such questions from my clients, what's kind of RFID tags suitable for the environment which is harsh for the manufacturer with heat and paint vehicle.
Let me analyze it for you first, for vehicles, anti-metal is needed. harsh with heat and paint, high-temperature resistance must be.
Refer to the high-temperature resistance, others may advise you use PCB tag. According to the feedback from our clients, if use normal PCB tag, once the temperature at 120-130 °, PCB turns to glass transition, a chip inside would no use anymore. however, for automotive industrial usually up to 180-200°, so that we design this tag.
EPC Class1 Gen2;ISO18000-6C 902-928MHz 865~868MHz
Chip type: Alien H3 EPC 96bits (can make it up to 480bits) Write and read
Attached to metal surface Weight: about 21g/pc Meet RoHS standard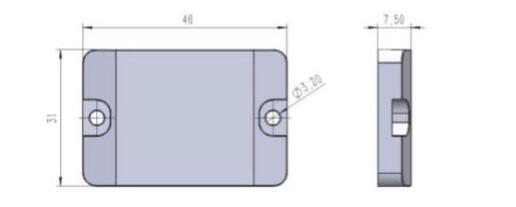 Store temperature: -45°-200°
At the highest temperature: 230°for one hour
Size: 46*31*7.5mm
How about this tag's application
1)Automotive production line
2)Metal pallet management
3)Warehouse management
4)Asset management
This tag's rice much higher than normal tag due to its special material and high-temperature resistance, if you need cheaper one, you can choose others, but check the following picture, and think about whether match your level.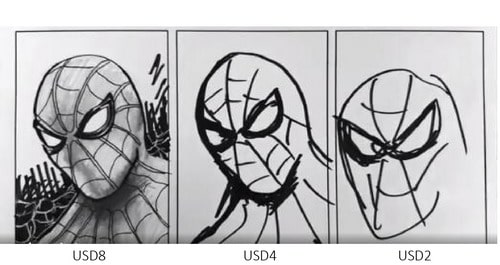 RFID anti-metal & high-temperature resistance tag
Today we will only discuss Automotive production line.
For vehicles' painting must under process of Car body for rust prevention and internal spraying, Polish and modify the hypotenuse, cleaning, Stick to protect, Primer paint, putty, Polishing atomic ash, Juvenile grey, polish, cleaning, Stick to protect, cleaning, Painted plain paint, Priming paint, lacquer varnish, drying, Wax polish, Cover the car.
All those processes must in order, RFID anti-metal & high-temperature resistance tag records each step during the process. Even pass work on to the next shift, workers only scan the tag can know clearly what is the next step should do.
When the QC find some problems, scan the tag, can get the name, time of who and when taking charge of this process at once. In this way, workers are serious and responsible for each step, quality guaranteed, effective improved. If you like, you can re-use those RFID vehicle tags for next batch.
What's kind of RFID tag suitable for a changeable tire?
Another issue people care about is the safety of the tire. encode the mileage of the tire, corresponding to the "ID No.", we can know the information about whether the tire to maintain a safe state, after multiple repairs, it needs to be replaced or not.
On the other hand is the owner of a bus company manages all buses by scan the RFID tire tags to make sure tires not changed or replaced without permission. Here is an article describing RFID tire tag in details. Rfid tire tags application.
Here above are three main tags for vehicles, RFID windshield, RFID anti-metal high-temperature resistance tag, RFID tire tag. If you have a request for the new project, welcome share your details.
Hi there! I hope you enjoyed this article! If you did, I would love if you could share this with your friends/family/network. Also, comment below, I LOVE hearing from you! If you want to know the details of RFID Nail Tag, just contact me.
Subscribe to our newsletter