With the development of science and technology, security risks are endless. Have you ever thought that your money will be missing from your bank card, but the card has never left you. Whether you are inexplicably received consumer message, and then you did not leave the room half a step. Do you think that these things can not happen to you, but it really happens around you. Protect your cards is emergency, RFID Blocking Card is indispensable.
The RFID Blocking Card is the size of a credit card that is designed to protect personal information stored on credit cards, debit cards, smart cards, and any other RFID Cards from e-pickpocket thieves using hand-held RFID scanners or readers.
How does theft Stole money from credit cards?
Money has been stolen with a scanner or reader. Simply go looking for someone to unwittingly pay for an item your signature isn't required. They simply scan your card from your wallet in your pocket or purse, the purchase is complete, then move on next person. The theft take money without using their hands, just tap and go.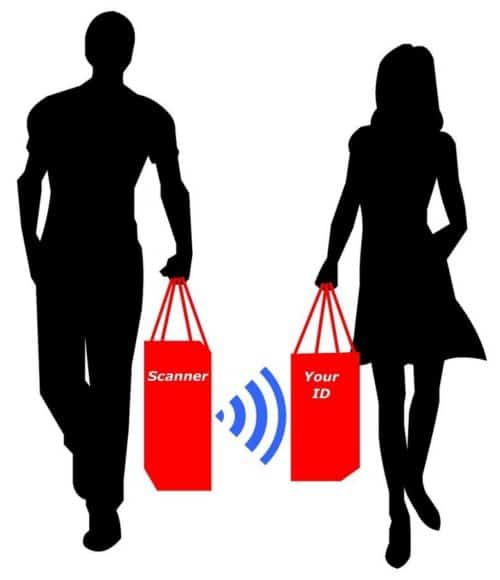 How does RFID Blocking Card protect Credit Cards?
The Blocking Card is composed of a mixture of metals that disrupt the scanner from reading the RFID signals. It effectively prevents unwanted payments made by RFID scanners and readers to keeps user's financial and personal information safely. Therefore, protect your valuable credit information from identity theft and electronic pick-pocketing with RFID Blocking Cards.
Similar Products people are using now:
RFID Sleeves: usually made of paper with aluminium-foil or only aluminium-foil, this sleeve is cheaper than blocking card. however, only one card can be put in. How many cards you have, how many sleeves you should take. Every time you scan your card have to take the card out then put into, this make sleeves easily break. The most important problem is that you can not put so many sleeves in your pocket or purse.
RFID Wallets: wallet made of mixed metal material to protect the signal. That means you have to change your wallet. No matter how bulky or ugly it is.
What's RFID Blocking Card look like?
Credit card size, 85.5*54*1.5mm, small, thin, put in your wallet together with other cards. We recommend that you only place up to 4 RFID cards in between your RFID Blocking Card. If you have a stack of more than 4 RFID cards, then simply slip a RFID Blocking Card in the middle of your stack.
RFID Blocking Card in your wallet convert your existing wallet into a RFID Protected Wallet
What makes this RFID product different from all others is that it allows you to convert your existing non-RFID protected wallet to RFID protected. No having to remove your credit cards from RFID sleeves or RFID protected materials which will wear down over time. Simply place these RFID Blocking Card in your wallet and you will never have to worry about having your RFID enabled cards electronically pickpocketed again.
The RFID Blocking Card proved work
When we place credit card on the pos machine, money deduct at once, for small amount of money, there is no need signature or pin code. If we put the RFID blocking card in front of the credit card, nothing can be read. So you will never worry that your credit cards hacked by 'stand on any street corner' when you pass by, let them come away empty-handed.
How to use RFID Blocking Card
Instructions :
Step 1: Place in center of wallet
Step 2: Relax, as you now have enhanced protection
(No battery required)
Note: The electronic field produced by the Blocking Card has a limited effective range. For best protection, place the Blocking Card directly in front (or back) of your credit and debit cards.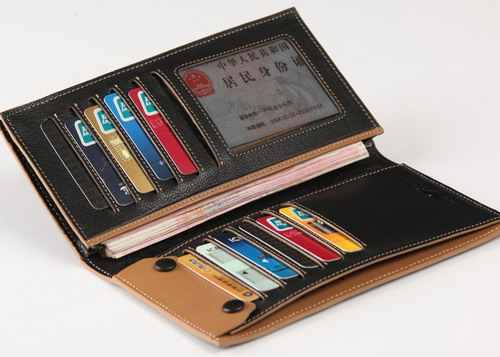 Which company need buy such RFID Blocking Card?
Bank: every client must want to get a guarantee for their credit card once make a card from the bank. As for bank, can sell the safety card to their clients, also can treat as a gift to send them to win more clients.
Gifts Company: we have to say this is a good gift for everyone who has credit card, also can print logo as a promotional cards. This card is different from others, people may through it away after several minutes, or let the card lay down in the drawer forever. People will keep this card all the time, your logo would display to them many times a day, that's would be a very good advertisement, isn't it?
Every Company who care about their employees: Your employees work hard for you, hope earn more money, protect their values would be a essential thing, if you send them an RFID Blocking Card, they will really appreciate and keep loyalty, you will be a good boss by word of mouth.
Now get your free quotation without hesitation! Catherine@zbtechsz.com
Subscribe to our newsletter