RFID Seal
RFID Seal descriptiong
These types of tags are available in many frequencies that include
LF, HF, UHF
Designed to assist food safety and provide trace-ability throughout the supply chain
Write Endurance 100000 times
Memory Retention 10 years
If you are looking for ways to track products from source to store, monitor the package not tampered,
or increase yield visibility, RFID Seals your best choice!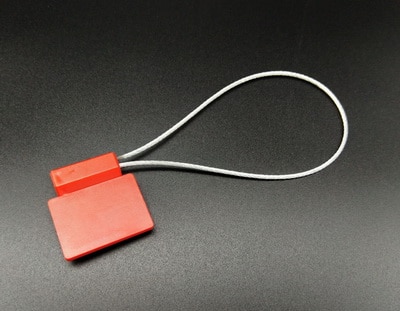 Material: ABS + Steel reinforced
Size: 36*23*11cm/36*26*12.5mm, Steel length: 28mm, Diameter: 1.5mm
Why do you need to use RFID Seal?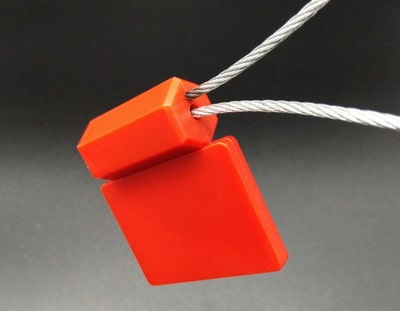 2/ Anti-dismantle
One time use with the anti-stripping buckle device, suitable for prevention of thievery.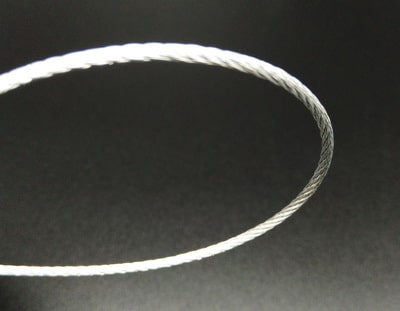 RFID Seal Details:
1/ ABS Coat
Resistance to chemical, anti-corrosion, anti-flaming, protect the seal lock perfectly.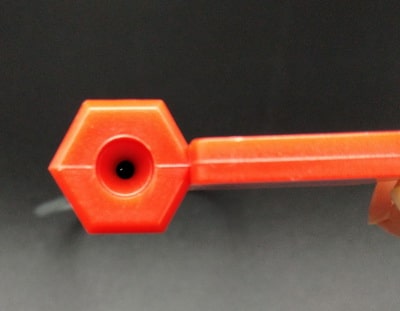 3/ Metal wire
Diameter=1.5mm metal wire is able to withstand extreme tension. The length can be customized according to your project.
Where does RFID Seal use?
Machine & Asset management
RFID Seals used for big machine & asset management, asset inventory. Get the information quickly and maintenance routine.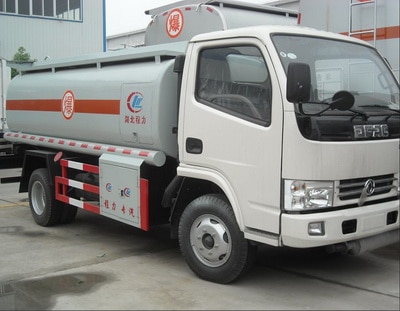 Cable Management
RFID Seals tag used for cable management out of the door, it's durable and readable, traceable.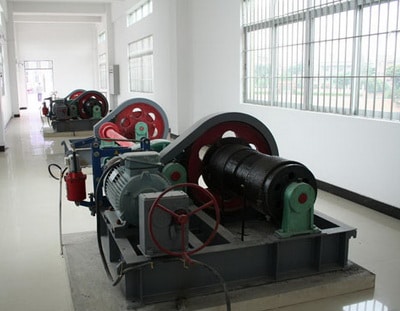 Oil transportation management
RFID Seal can be used for oil transportation management to protect the oil from being stolen. used for anti-theft and anti-fake.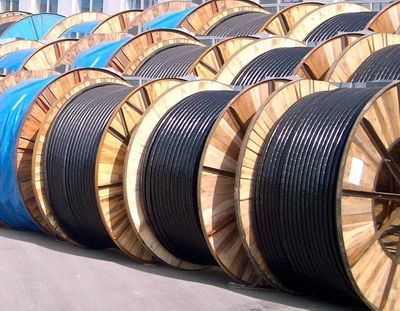 What you can get from the RFID Seal?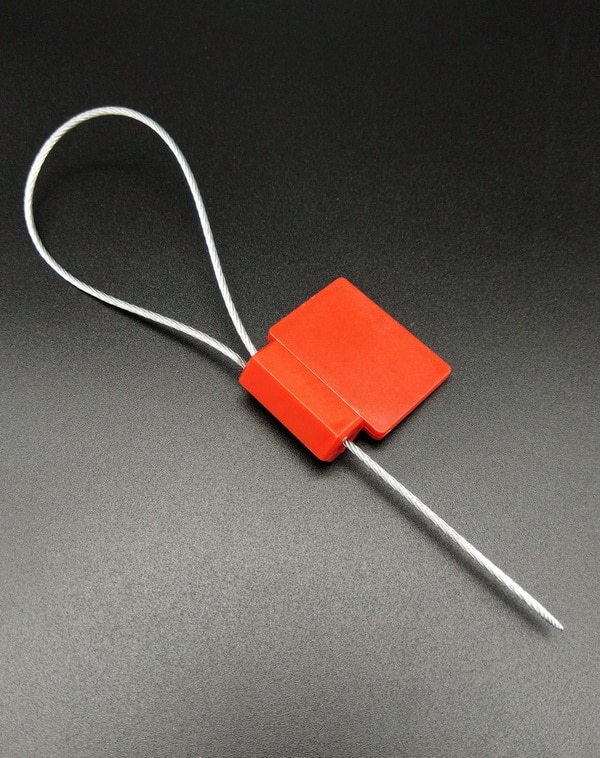 The RFID Seals allow a quick read of whether the package or container is open, closed, or has been tampered with. The RFID tag can contain data identifying the cargo, the truck carrying it, and other information to help increase efficiency and enhance security. fully disposable and environmental friendly as it contains no battery.
How does RFID seal make of
RFID Seal also calls E-seal, made of RFID chip, ABS coat, and steel string.
The chip inside: copper wire or dry inlay
Copper wire makes it more durable and stable, even shaking there is no influence for the signal transfer, also the reading distance can be longer.
Dry Inlay: use glue stick the inlay inside.
String: iron or steel
Iron: it's easy to be rusting outside the door or moist place.
Steel: looks good than iron, will not rust.
The significant increase in inspection rate.
Improve water & electricity meter security.
Minimize container tampering and thefts.
Increase correct collection of items
Contact Catherine Now:
Catherine@zbtechsz.com