RFID Rubber Wristband
Material:Silicone
Size:55mm,62mm,65mm,74mm
Weight:16-18g
Crafts:Laser (Logo, UID, Serial NO.)
Frenquency:
LF (125KHZ): EM4100,EM4102,EM4450,TK4100,T5557,Hitag1,
Hitag2,HitagS
HF (13.56MHZ): S50, S70,Ultralight 10,DESFire41,ICODE1,ICODE2,Ti2048,Ti256
Color: red,orange,yellow,green,blue,black
Non-toxic, enviornment-friendly, non-corrosive, anticoagulant, degradable,disinfection is allowed
Perfect Choice RFID Rubber Wristband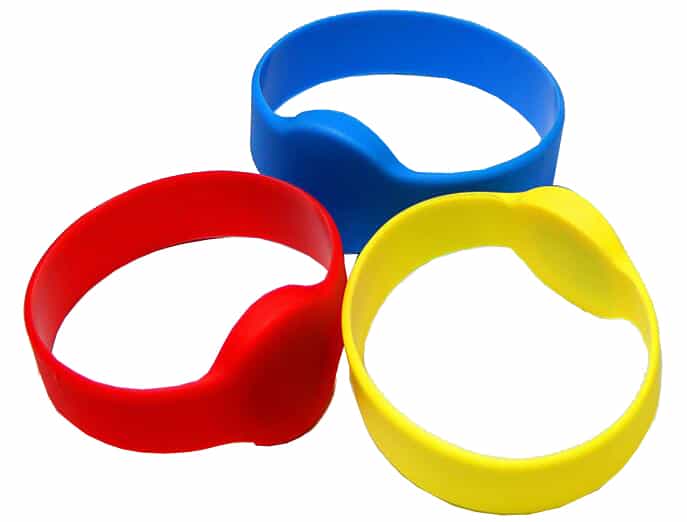 RFID Rubber Wristband
With the complete of management system, RFID Rubber Wristband imported in jail management. Each wristband with a laser number, which is the code of criminal. rfid wristband embodied the RFID chip, storing the information of criminals, name, age, date of birth, type of criminals, and photo. Also controlled the permission places, which can be accessed by this rfid wristband.
At the same time, forbiding misuse of others' rfid wristband, once pass by the reader, the photo displayed, only matched with the person can be allowed to pass. if not match, both of them would be punished by exchange rfid wristband in private.
In the jail, some classes will be arranged for them, like the education of thought, culture & technology, at this time, the Rubber RFID Wristband can be the check tools. Just check the system, where and where are they, everything clear.
Gradually, prisoners are slowly rewired and re-moulded by working in factory, farm, and handwork. All those details would be recorded in the rfid wristband. Then out the form from system, the jail manager can get the details for every criminals. In a large part, rfid rubber wristband improved the management in jail.
Contact Catherine Now:
Catherine@zbtechsz.com