RFID Wristband
RFID Wristband description
Waterproof: Take your e-wallet in pool
Quakeproof: Take your e-ticket play in the amusement
Soft, smooth, flexible, never hurt you & your baby
Write Endurance 100000 times
Memory Retention 10 years
Different color, size, chips to meet your requirements.
Ink jet printing, screen printing, laser number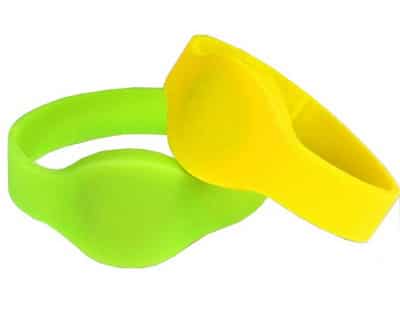 Material: Silicone
Different types of RFID Wristband for your choice!
Do you know all those RFID Wristbands have stories, each story is about the success of their own boss
All those rfid wristbands suitable for events, festivals, water park, amusement, one of them must fit for your project.
What you can get from the RFID Wristband?
When attendees and visitors are coming in and leaving
When and how people move around and which part is more welcome by your clients
Where you may need to put more resources and ads to promote
Whom you should introduce more information to attract them
What types of interactions are taking place for the customer service
Contact Catherine Now:
Catherine@zbtechsz.com