RFID Nail Tag
RFID Nail Tag description
Shape: Nail like but not hurting
Specifications:
LF, HF, UHF customzied as your need
Non-contact reading
Write Endurance 100000 times
Memory Retention 10 years
Each tag come with a unique ID number
Weight: 1.25g
Suitable for electric drill make a hole of 6*35mm
Working temperature: -40℃-85℃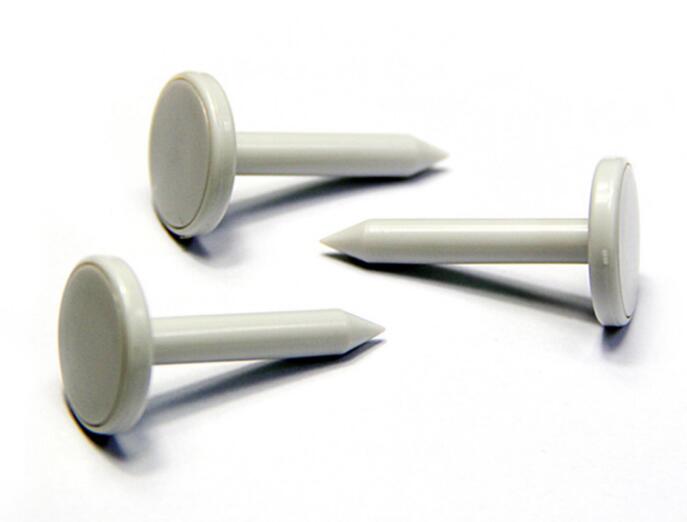 Material: ABS       Color: White or Black
White size: 34*23*7mm
Why do you need to use RFID Nail Tag?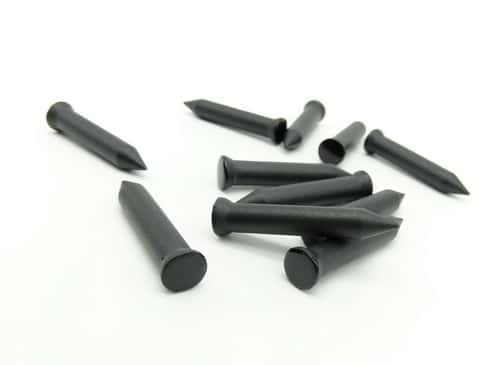 Before:
You get nothing in front of a lot of trees
A green hand cannot know the name, age, Cultivating situation.
There is no basis to study to find out the best one.
Now:
Everyone can be the specialist of trees with the help of RFID Nail Tag
Get the name, age, the situation of growing in seconds
According to the records of several years, you can know how to select the superior and eliminate the inferior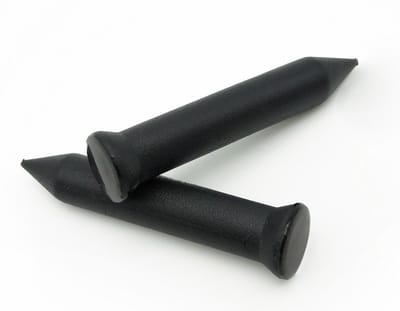 2/ It's small size, looks harmonious when
installing in the wood, pallet or trees.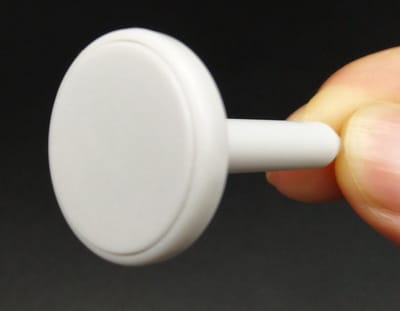 RFID Nail Tag:
1/ Sunny day or rainy day, the RFID Nail tags are
still workable outside. The glue protects the chip inside totally.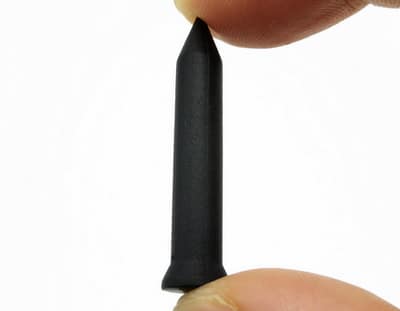 3 /Big size for UHF chip, you can get the
data at the distance of 60-70cm.
What you can get from the RFID Nail Tag?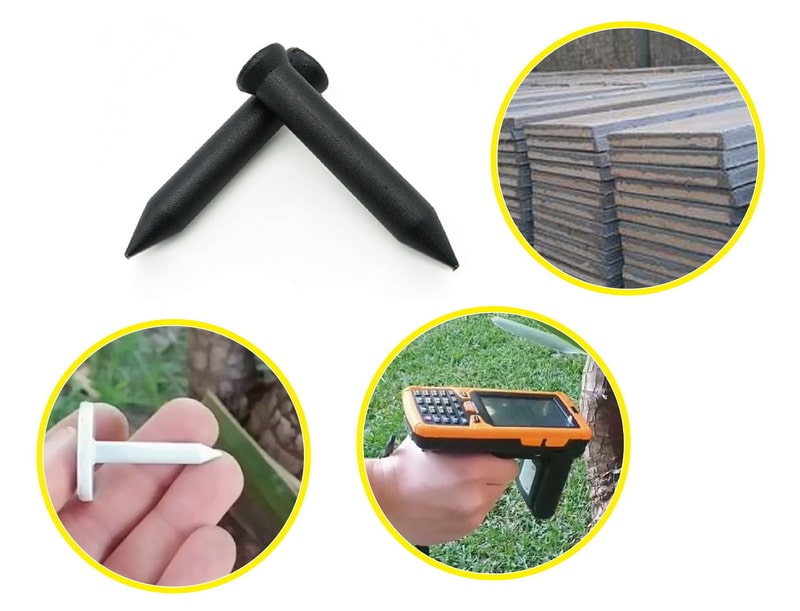 Applicable to a variety of non-metallic items management, security inspection, packaging logo, vehicle identification, park management, tree management, and other asset identification management system.
Fast, secure installation – tags are easily driven into place, and are nearly impossible to remove.
Reliability – high resistance to moisture, thermal fluctuation, vibration, and shock. Can be operated in wide temperature ranges. Suitable for being mounted in the tree and wooden.
Recording- Record all information from sapling to towering trees.
Tracking- Furniture factory can know the wood from which place is the best choice.
Contact Catherine Now:
Catherine@zbtechsz.com