Festivals RFID Wristband
Material:Silicone
Size:230*30*6MM
Crafts:Laser (Logo, UID, Serial NO.)
Frenquency:
LF (125KHZ): EM4100,EM4102,EM4450,TK4100,T5557,Hitag1,
Hitag2,HitagS
HF (13.56MHZ): S50, S70,Ultralight 10,DESFire41,ICODE1,ICODE2,Ti2048,Ti256
Color: red,yellow,blue,white
Non-toxic, enviornment-friendly, non-corrosive, anticoagulant, degradable,disinfection is allowed
Perfect Choice Festivals RFID Wristband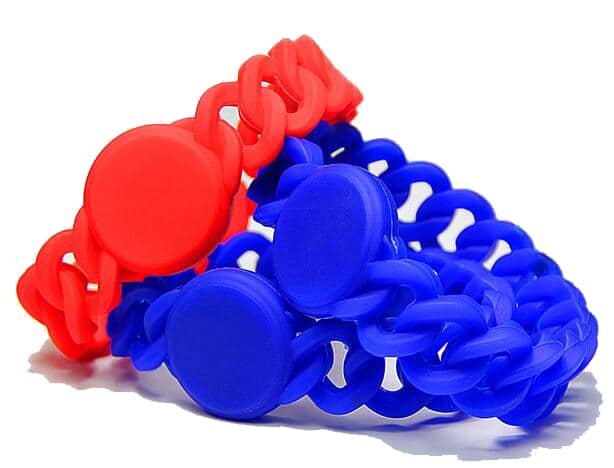 Gourmet festivals RFID Wristband let you taste delicious food without picking wallet
When you travel to another city, there is one thing you must do, taste the local delicious food, or search for a well-known snack. no matter how much it cost, nobody can reject the delicious.
If there is a gourmet festival, will you go?
However, have you ever distressed for such situation? you want to taste different food, in front of each booth, you have to pick out your wallet and pay for it. if your hand full of food, it's non-convenient to pick out the wallet, in so crowded place, you have to take care of your valuables, how could you enjoy the delicious?
Thank goodness, festival RFID wristband help you enjoy the delicious without picking out the wallet. just recharge in RFID wristband, wave your hand in front of the booth, take the delicious away, so easy. also in this gourmet festival, you can taste all the famous food without travel to every city, it sounds good?
If you are a retailer or the owner of the supermarket. this RFID wristband also is workable, convenient for your clients purchase from your store without cash, without losing valuable things, without seeing the cash leave their wallet. your shop will attract more clients, goods will be sold out quicker than before! do not hesitate now, just do it!
Contact Catherine Now:
Catherine@zbtechsz.com