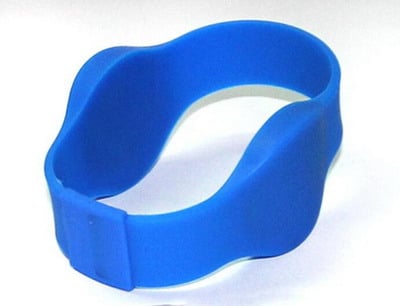 Double Frequency RFID Wristband
Material:Silicone
Size:65mm
Crafts:Laser (Logo, UID, Serial NO.)
Frenquency: (LF+HF)
LF (125KHZ): TK4100,EM4200,EM4305,T5577
HF (13.56MHZ): FM 1108, s50, Ultralight,I code2, Ntag 213
Color: red,yellow,green,blue
Non-toxic, enviornment-friendly, non-corrosive, anticoagulant, degradable,disinfection is allowed
Perfect Choice Double Frequency RFID Wristband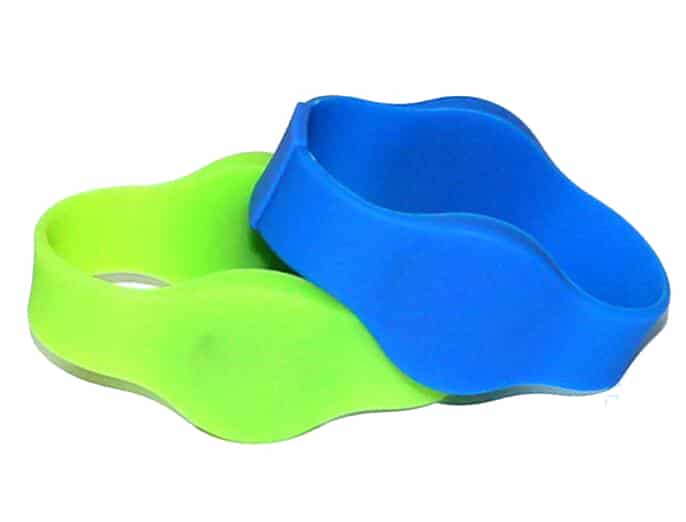 Double Frequency RFID Wristband
sports facility for athletes only permitted person can enter, on one hand is protect facility from damaging by amateur. on the other hand, to make sure athletes not disturbed by others when training. Of cause, this i s a way non-disclosure of technology & skills.
But there is a question, when athletes are training, they should wear uniform clothing, should not take any other valuables, how do they manage their carry-on baggage? Put in the storage box of course, the different is the key to the lock–Double Frequency RFID Wristband. why use double frequency, one is the key to the lock, one is the access key to the sports facility room.
Let's take the example of swimmer, firstly they should change their Uniform, storage their bag, clothes, shoes, ect. Wear the key on the hand, silicone rfid wristband is soft, waterproof, fast to open the lock. When they in front of the door of the pooling, just wave their hand, only the code in the wristband connect to the lock, door opens. What's more, the rfid wristband also can be check in tools, like the athletes' ID card. Wave your hand in front of the reader, your attendance time recorded. If you want make everything more security, you can set as it both two chips connect to the lock, the door can be open. If someone just make a copy of one chip still can not open.
This double frequency rfid wristband give you more safety, more convenient. Do you have to try?
Contact Catherine Now:
Catherine@zbtechsz.com